All That's Missing Are The Dokken T-shirts And Acid Washed Jeans
Congratulations Gators. You played well and more importantly, made me look like Mr. basketball genius for picking y'all (of course, that was probably negated slightly by my picks of Iowa, Kansas and Tennessee to round out the final four, but I digress).
But enough about that. What the hell is up with bad moustaches in the NCAA? I haven't seen this much poorly grown facial hair since the back parking lot of high school.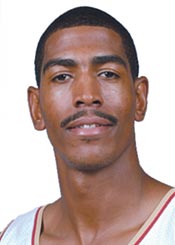 From left, National champion Joakim Noah, crying diabetic Adam Morrison, and for no good reason, crummy point guard Kevin Ollie.