America's newest pasttime... Bilas-Bashing!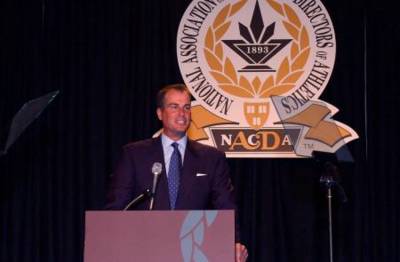 Jay
, I understand sticking to your guns, after all, Willie Bon's flip-flop on G-Tech this year was probably the best since
Roy Munson
decided to go ahead and make some supplemental income, but let's not get delusional.
I know you love UNC, and I was surprised to hear you're taking Illinois over the Tar Heels in the final game, but disparaging Georgia Tech's performance in the ACC tournament today, implying that they were lucky to beat UNC, is ridiculous.
On Georgia Tech: "I just don't think they're playing great. They had a great game against North Carolina. Honestly, though, if North Carolina had shown up to play defensively and had brought the blue collar attitude with them... I think North Carolina would have advanced and won the ACC Tournament."
Now, I don't know what
Hypno-Germs
have gotten into your head, but someone over at the Duke Medical School had better come up with a cure. I mean, you've already started to believe in Roy Williams, and that's
got
to be the first sign of affliction. Who knows, tomorrow you might start spouting off about how unappreciated
Pete Chilcutt
and
King Rice
were, and from there, it's all over!
I say these things not merely to be funny. For, it may be true that UNC is the "most talented team" in the tournament as Jay asserts, but these are the facts of UNC's last 3 games: they needed a furious comeback to beat Duke in Chapel Hill, they needed a furious comeback to beat CLEMSON (a
#
9
seed in the ACC tournament!), they never saw the lead in the final 14 minutes against Georgia Tech, and Roy Williams is their coach.
It's time for an intervention! "Jay, baby, we're all here because we love you, but that Carolina-blue powder you're snorting like
Gary McLain in the Presidential Rose Garden
? -It ain't good for you and you need to quit. We're all worried about you, man."
I nominate
T to the K
to head this intervention, as soon as he stops drooling over Bilas.